Archive for the 'Queer' Category
Yeah, well, this week's bright spot was of course India.
Meanwhile, the shit continues to hit the fan.
This is how just some of the digital Queer portions of my life went this past week over the Stonewall anniversary (and no, don't even get me started on similar such travesties in other areas I work in, such as the notion of leaving abortion completely out of out of whatever health care reform is finally agreed upon, or Google's adwords policy on ads for abortion services in a number of countries.)
I'm mainly going to pull together some of the blog links, most of the news accounts are simple enough to find via a news search.
Anyone who thinks for an instant "Democrats" or "The Left" or whatever is going to save our sorry asses would do well to understand, looking to such to step in and 'save us' is a guaranteed disappointment waiting to happen.
Womyn, Queers, other such? We're just canaries in the coalmine, indicators who so often get whumped first.
After the election my het friends by and large were relieved, partied, and thought that what came next was going to 'fix' so many of the things that happened over the Bush years.
Cute, eh? So how's that workin' out for ya?
Voting "hope" with your pocketbook rarely works out in the end.
Queers on the other hand? We took one look at what we lost (the "marriage related" state ballot measures, CA, FL, & AZ- as well as the measure in AK that removed the ability to foster or adopt for both Queers and unmarried non-Queers alike,) understood some of who Obama was, his previous actions (track record) and who his friends are (the whole sorted Donnie McClurkin mess, Rick Warren, etc.) and we knew we were in for a rough time of it. As the days have ticked by since the election, our fury has come to the fore.
Next one of my het friends who doesn't understand why 'we won't just be patient' or why we're angry? I figure I'll save the hassle of repeating myself and just point to this post.
This just of what this week in online Queer has looked like in terms of some of the links I've sought or been sent.
I'm not particularly going to write around them all, as they pretty well stand by themselves. This is not to say I like, nor even agree with all the bloggers, for example whose links are posted below, but this is a SUBSET that covers a fair amount of ground as to what this last week has been like.
Think of it as a bit of a follow-up to my previous post.
Fort Worth- Rainbow Lounge- more on the Bashers with Badges-
(A number of these articles would fall under more than one heading, so here's a general list then some specifics)
Fort Worth: The Police Are Lying
Fort Worth Police Chief: That Faggot Had It Coming
Fort Worth Chief "Happy With Restraint"
Police: Rainbow Lounge Patrons Dry Humped Cops
Senator Davis and Rep. Burnam Take Action on Fort Worth Raid
Blame Game Begins Between FWPD and TABC Over Fort Worth Raid
FWPD Suspends Operations With State Agents After Rainbow Lounge Raid
TABC Reassign Two Agents To Desk Duty
Fort Worth: Police Chief Promises Kinder, Gentler Homophobic Bar Raids
Fort Worth Police Chief Wants You Homosexuals to 'Take a Deep Breath'
Agents on Desk Duty After Raid; Vigil Held at Fort Worth Gay Bar
This is a particularly import post, giving context and history to the program - Texas Public Intoxication Law Is An Open Invitation For Abuse
More Details Emerge From Rainbow Lounge Raid, particularly:

More reports of injuries are coming to light from last week's raid on the Rainbow Lounge in Ft. Worth, Texas. That raid resulted in Chad Gibson being sent to intensive care for a severe head injury with bleeding in the brain. Doctors say he will probably continue to experience severe headaches for the next two years.

The New York Times reports that another patron suffered broken ribs, and a third had a broken thumb resulting from aggressive actions by Ft. Worth police and agents from the Texas Alcoholic Beverage Commission. The Dallas Voice reports that another man who was taken in to custody experienced severe bruising and muscle strain in his shoulder and back. He was charged with public intoxication, even though he says he was not drunk and police did not perform any sobriety or blood-alcohol tests on him.
This practice of charging people without evidence goes against the very foundations of our country's system of justice, but it is just one more example of how Texas policy on Public Intoxication is an open ticket for abuse.
and
Ft. Worth police chief Jeffrey Halstead was adamant that Gibson suffered his head injury while in TABC custody. "They were not my employees," he reiterated at a recent townhall style meeting. But witnesses are disputing that claim — as does this photo taken at the time of Gibson's arrest:

TABC agents are in tan uniforms. The picture is grainy, but you can clearly make out a third person between the kneeling tan-uniformed agent and the standing TABC agent against the back wall. That third person is wearing the dark uniform of the Ft. Worth police department. The gloved hand of a fourth agent can be seen just to the right of the bar patron's pants leg. It's impossible to tell whether that hand belongs to a Ft. Worth police officer or a TABC agent, but the NYT account describes two TABC agents and two Ft. Worth police officers. This photo is consistent with that account.
No More "Bar Checks" for Fort Worth
A week after the fact, the NYT finally covers it- NYT covers violent 'law enforcement' raid at Fort Worth gay bar
LA Times- Police raid at gay club in Texas stirs ugly memories
Fort Worth Mayor Mike Moncrief FINALLY Breaks Silence Over Rainbow Lounge Raid
Fort Worth mayor asks for federal review of Rainbow Lounge incident
Chad Gibson-

Donations for Chad Gibson's Medical Bills
Fort Worth Stonewall Victim: Still in ICU Struggling With Brain Blood Clot
Man injured in raid of gay bar speaks out (video also includes footage from last night's rally)
Tuesday Night's community forum-
Notes From the Last Night's Talk On Rainbow Lounge Raid
FWPD Chief Addresses Concerns At Community Forum
Fort Worth Police Statements-
Fort Worth Police Statement Concerning "Rainbow Lounge" Raid
Fort Worth police identify officers in Rainbow Lounge inspection, seek additional witnesses
Response Rally-
Upset Fort Worth residents protest raid on gay nightclub
Sunday Night's Rally-
Protesters in Fort Worth demonstrate against police action at gay club
Coming Up-
Activists also plan to attend the Ft. Worth City Council meeting on July 14.
The (on base) murder of Gay Sailor August Provost-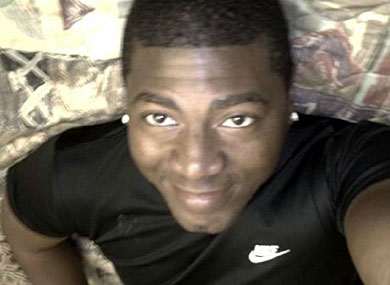 Gay sailor found dead at Pendleton guard shack
Sailor killed at Camp Pendleton may have been target of hate crime
Gay Camp Pendleton Sailor Found Dead on Base in Apparent Homicide
Brutal murder of gay sailor increasingly looking suspicious, while Obama DOD (surprise) does nothing
A possible hate crime killing of a gay US sailor on Obama's watch. Navy Seaman August Provost III was gagged, bound by the hands and feet, shot in the head three times, and then his body burned. His relatives say he was repeatedly harassed for being gay, but couldn't seek help from the Defense Department because of the Don't Ask Don't Tell policy. Now he's dead.
Congressman Suspects Seaman's Murder a Hate Crime
Rep. Bob Filner (D) of California was at Camp Pendleton just six hours after

Seaman August Provost was murdered

, but no mention was made to him of the crime. He finds that suspicious and accuses the military of habitually not "telling the truth" when it comes to potential hate crimes. "There are indications" he was killed for being gay, according to Filner and Provost's family. Provost had complained of being harassed by fellow personnel and was openly gay to most people around him.

Navy spokesman Lt. Kyle Raines, Navy Region Southwest tells CNN:

"There are no indications that the body of Seaman Provost was bound, gagged or mutilated as some media have reported. There was a fire set in an effort to cover up evidence. The specific cause of death will be addressed once the autopsy report and toxicology reports have been completed. There was a person who was initially held as a person of interest. He is no longer being held. There is now a second sailor who was not previously identified to the media who has been linked to the commission of the crime through both physical evidence and his own statement. The second sailor is being held. His name has not been released."
Roy said the family was told that Provost was shot three times, had his hands and feet bound, his mouth gagged, and body burned. The family plans to hold funeral services July 10 in Houston. Democratic Rep. Bob Filner of San Diego said Thursday he wants a Defense Department investigation into the death, after leaders of the city's gay community asked him to intervene. Investigators have called the sailor's death a random act unrelated to the his sexuality and have taken a "person of interest" into custody. No charges have been filed.
A Sampling of this week in Anti-Queer Violence-

Pride Events Marred by Violence
Flurry of assaults on gays nationwide
A Second Gay Bashing on New York's Upper East Side
Be sure to note-
The New York Anti-Violence Project released a report on Wednesday saying that the number of bias-related attacks against LGBT people decreased in 2008, but that the attacks that did happen were more severe.

Read the report (PDF).
Cops: NYC Gay Bashings May Be Linked
New York community alert with artist's sketch- UES Gay Bashing Spree Continues, AVP Issues Community Alert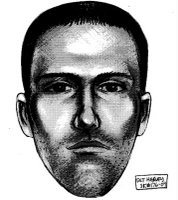 Why Is One of These Attacks a Hate Crime, While the Other One Isn't? (note the update at bottom)
Hate Crime Charges Filed for Homophobic, Racist Threats in Belltown
Bloody Hell: UK Teen Attacked in Homophobic Hate Crime
3 Arrested in Long Island Gay Bashing
The Francine Busby Fundraiser, (now with 100% more pepper spray!)-

Francine Busby Fundraiser Raided By Police On False Complaint – Host Arrested, Guests Pepper Sprayed
Candidate to confront deputies over raid
Uganda-
Uganda to ban LGBT advocacy, pulling the same quote (from here) Pam did-
A stringent Bill against homosexuality is in the offing, the state minister for ethics and integrity, Dr. James Nsaba Buturo, has said.

Addressing a press conference at the Media Centre yesterday, Buturo said the country was besieged by homosexuality, pornography, prostitution, human sacrifice, drug abuse, embezzlement and witchcraft to the extent that it was "dangerously becoming a permissive society."

He noted that once the Bill is passed into law, it will be an offence to publish and distribute literature on homosexuality or advocate for it. He also stated that it would become impossible for homosexuals to address press conferences and attract people to their cause, once the Bill becomes law.
Anti-Queer Vandalism within the Labor Department-

Labor Chief Deplores Defacing of Gay Pride Posters
Gay Pride Month Posters Defaced at Labor Department
"Defense of Marriage Act" (DOMA) challenge postponed-

DoJ's Response to GLAD's DOMA Challenge Delayed Until September
Obama's Monday appearance with (some of ) the GLBT invitees at the White House for a Stonewall Anniversary Commemoration. Apparently even some of those at Stonewall denied entrance-

(The event was by and large a hastily thrown together over the course of a week photo op trying to do damage control.)
Via Monica Roberts: Another Historic Meeting, Another Melanin-free Transgender Contingent
Update via Bil Browning, which does not make things better:

Monica,

I thought this was a fabulous post pointing out a very important problem. I thought it was so good I did some background checking for you.

It seems that Miss Major (and several other Stonewall veterans – I don't know their skin color or trans/cis status) were on the guest list but didn't make it through the Secret Service background check. A few other African-American trans folk were also vetted but didn't make the cut either. I'm not sure if you were on the list or not.

The reason given by the Secret Service was that the denied potential guests had police records beyond simply activist demonstrations and the like. As you've talked about in previous posts, African-American transwomen are more likely to be bound up in the sex for money trade and have a high incidence of prostitution and drug-related charges. (To be clear – I'm not placing a value judgement on that; I'm just trying to provide background.)

Apparently the first few Stonewall veterans – including everyone – were denied access because of their legal charges. They were scrambling a few days before the event to find someone – anyone! – that was at Stonewall that could attend. Eventually they found a couple men who could pass the Secret Service background check.

In spite of the history of the event – I think you're on point. Just like they found some Stonewall veterans who could pass muster, surely they could have found some African-American transpeople – whether trans men or women – who could pass a simple background check. It's not as if all African-American transfolk have been in trouble with the law. If they could spend so much time tracking down Stonewall vets to attend, they could have spent more time looking for African-American transfolk. Period.
Marks His Words: Gays Will 'Have Some Pretty Good Feelings' About Obama Administration
On Gay Issues, Obama Asks to Be Judged on Vows Kept
Obama's Remarks at White House Stonewall Event to say I am unimpressed would be beyond understatement, seriously, did someone actually pay a speech writer to pen any of this? I certainly hope not!

Queer Health Disparities and Homelessness in NY-

Report Shows LGBT Health Disparities
Key findings of the report, according to Somjen, include the pervasiveness of homelessness, which poses a substantial barrier to service access. Fourteen percent of LGBT people, including one-third of transgender respondents, reported being homeless currently or at one point in their lives.
"Don't Ask Don't Tell" (DADT) shitstorm #5,872,498

(Which is not to say Bill Clinton wasn't a spineless @$#*!%, no friend to Queers, either!)
Mullen advises 'measured' approach to gay policy
New disturbing comments from Chairman of Joint Chiefs on DADT
Obama's Military Minions Keep Mouthing Off on DADT. This Is Bad
"Employment Non-Discrimination Act" (ENDA)-
Time to push for an INCLUSIVE ENDA-
Click Here To Meet With Your US Legislators in August. Or Bye-Bye ENDA
DNC may have lied about the fundraiser take-

DNC may have lied about $1m take from fundraiser; DNC insider says blogs are right on party's intentions towards gays
Did DNC Fundraiser Really Rake in a Million Bucks?
Priorities? What priorities?-

Guess what's missing from this DCCC "Priority Issues Survey"!
Obama deputy campaign manager abandons DOMA & DADT as priorities
Vatican investigates Nuns-

Lest all that somehow not be enough? The Vatican has launched an investigation into Nuns, among other reasons for apparently failing to "promote" the church's teachings on" among other things, "homosexuality:"
Cardinal Levada sent a letter to the Leadership Conference saying an investigation was warranted because it appeared that the organization had done little since it was warned eight years ago that it had failed to "promote" the church's teachings on three issues: the male-only priesthood, homosexuality and the primacy of the Roman Catholic Church as the means to salvation.
Gotta do SOMETHING to stamp out those pesky "particular friendships," eh?
Apparently all those Lesbian Nuns are reflecting poorly on the pedophile men in dresses… .
Guess by 'cleaning house' the Vatican only hears, 'deal with the recalcitrant Dykes and "Homosexual" supporters from within.'
So, now what?-
Now what indeed.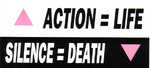 No comments
Yup, I said 2009, not some date plucked from the past. Read 'em and weep.
Happy fucking Stonewall 40 everyone.
(I've been doing some of my "brighter" or "happier" writing about the Stonewall anniversary primarily elsewhere, but wanted to pull these three sorrow and rage inducing events out and document them over here.)

The TX cops celebrated the Stonewall anniversary by raiding Fort Worth Bars- including the (Queer) Rainbow Lounge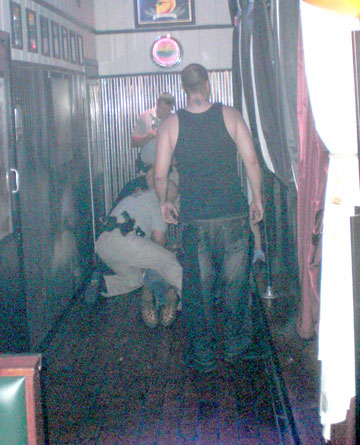 (picture taken by Chuck Potter, from the Dallas Voice "Instant Tea" blog section)
The DallasVoice.com "Instant Tea" blog section has ongoing coverage, including a number of accounts and some pictures. Their coverage begins with Raid on Rainbow Lounge. Then, in chronological order, see this page and this second page.
Rather than trying to write a summary, I'm simply going to point readers to articles, blogs, and first person accounts (here, An eyewitness account from the Rainbow Lounge raid, for example)
The blog section also contains an Update on Chad Gibson, injured in Rainbow Lounge raid.

Mainstream 'news' coverage-
For what it's worth here are several Star Telegram articles- Upset Fort Worth residents protest raid on gay nightclub
Witnesses say that police arrived at about 1 a.m. at the Rainbow Lounge on South Jennings Street and arrested seven people. They said one of those arrested suffered a fractured skull during the takedown and is at a Fort Worth hospital.
and
Fort Worth police released a statement Sunday that the Rainbow Lounge was not the only bar targeted by six Fort Worth police officers and two agents from the Texas Alcoholic Beverage Commission and a supervisor. The group first went to the Rosedale Saloon and Cowboy Palace on Rosedale Street. Nine people were arrested, police report.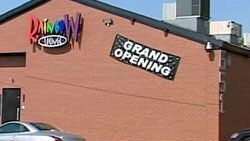 wfaa-tv
Queer Media-
On Top Magazine-

Statements-
From the Blogs-
The patron said: "It felt so very Stonewall, but without the standing up for ourselves."
There are also a few diaries on the Daily Kos, this one has made the rec list-

Facebook-
And naturally, what passes for fucking "Activism" these days is a group on facebook-
Village Voice-

The arson at Twin Peaks (San Francisco)
KPIX-
(see connected video with the segment at the right hand side of the page)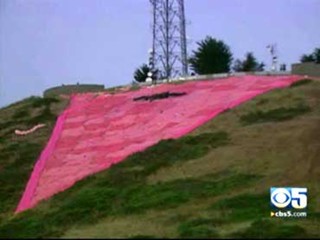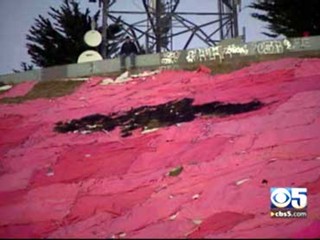 (photos KPIX CBS channel 5)
Also be sure to see the Pink Triangle homepage explaining the meaning behind the annual display, it serves as an
annual commemoration of the gay victims of the Holocaust and a reminder of the on-going inhumanity to repressed minorities going on now around the world

Perhaps when so called "Gay Rights Advocates" meet with Obama tomorrow they might care to mention the (literal) burning hatred we still face, and 40 years on, the violence and bullshit we still endure., not that I expect anything out of this White House, but those with access have a moral obligation to hold his feet to the fire, (so to speak.)
2 comments
Yeah the YouTube? Usually not so much with me, but this is a useful little thing to keep handy. Never know when you might have need of it, there are just so many occasions for use.
Music by Lily Allen, set to uploaded video collaborative montage, Big Fat Gay Collab, organized by Stevie. See this in particular, from the video description-
theres a disgusting amount of hate on the internet (especially on youtube!) directed at minority groups (especially the LGBT community) so i was inspired to organize this collab video. i never set out to "change the world" i simply wanted to make something light hearted to put a smile on the face of any hate-victim watching. you're not alone! stevie loves you

the song is "f#ck you" by "lily allen" and i believe it was originally written about george bush. however, this video is not against bush. this is our interpretation of the meaning behind the lyrics and i think that our video gives a slightly different meaning to the lyrics and makes a different point than the original song had specifically intended. this video has nothing to do with george bush!
Definitely one for the 'couldn't have said it better myself' files.
Here's Stevie's original request for collaboration video that led to the above-
No comments